ABOUT E-WASTE AWARENESS
The programme aims to create effective awareness in various levels (of society) to reduce the adverse impact on environment and health arising out of the polluting technologies used in recycling e-waste in the unorganized sector.
OUR MANDATE
The charter for this programme is to bring together the triad of public, government and industry to adopt responsible measures for Sustainable electronics that is responsive to environmental needs. This needs proactive policy formation and mass deployment that would be the focus area.
BULK CONSUMERS

MANUFACTURERS

GOVERNMENT

DEALERS

REFURBISHERS

SCHOOLS AND COLLEGES

RWAs

INFORMAL SECTOR
Activities Across India
MeitY transferred cost effective Li-ion battery recycling technology to nine recycling industries and start-ups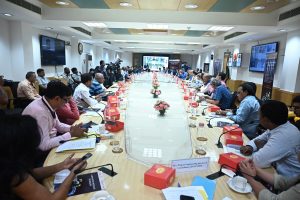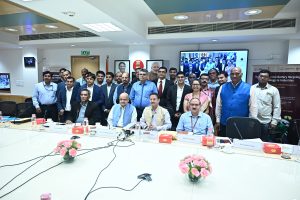 Date: 2nd June 2023
Venue: NITI Aayog
City: New Delhi
State: New Delhi
School Activity in Agartala (Tripura)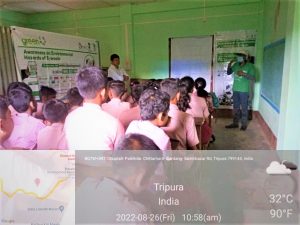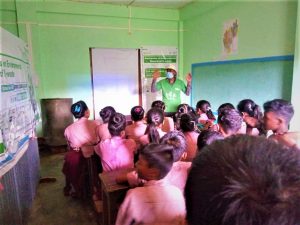 Awareness Programme on Environmental Hazards of E-waste and Plastic Waste
Date : 26/08/2022
Stakeholder: School
Name : Uttar kanchannagar S.B School
City: Agartala
State: Tripura
https://pib.gov.in/PressReleseDetailm.aspx?PRID=1929480
School Activity in Agartala (Tripura)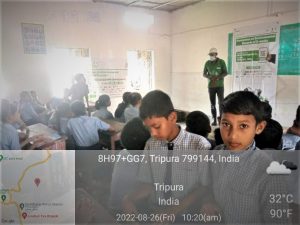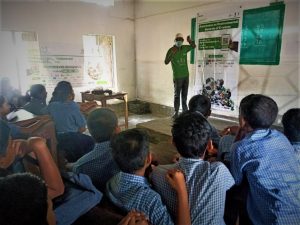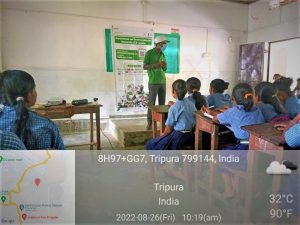 Awareness Programme on Environmental Hazards of E-waste and Plastic Waste
Date : 26/08/2022
Stakeholder: School
Name : KC Para S.B School
City: Agartala
State: Tripura
School Activity in Delhi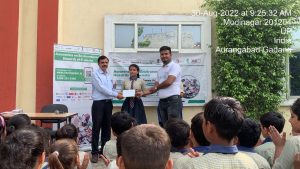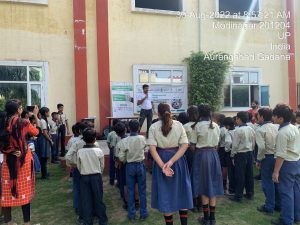 Awareness Programme on Environmental Hazards of E-waste and Plastic Waste
Activity Date: 30-08-2022
Stakeholder: School
Name: Lotus Valley Public School
City: New Delhi
Location: NCR
School Activity in Agartala (Tripura)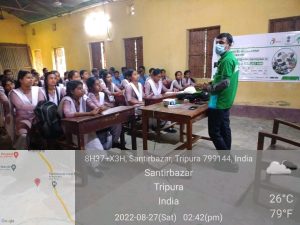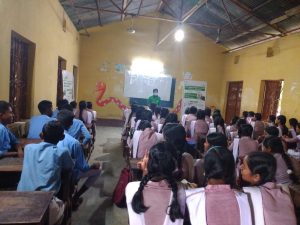 Awareness Programme on Environmental Hazards of E-waste and Plastic Waste
Activity Date: 27-08-2022
Stakeholder: School
Name: Santirbazar  Model HS School
City: Agartala
Location: Tripura
TESTIMONIALS
Shri Ravi Shankar Prasad

Former Honourable Minister, Law & Justice, Communications,Electronics & IT,

Shri Sanjay Dhotre

Former Honourable MoS for Education, Communications, Electronics & IT,

Shri Amitabh Kant

Chief Executive Officer, NITI Aayog.

Dr. V.K. Saraswat

Member, NITI Aayog.

Shri Ajay Sawhney

Secretary, MeitY, Govt. of India,

Shri C.K. Mishra

Secretary, MoEF&CC

Shri Arvind Kumar

GC (R&D-E and Cyber Security), MeitY, Govt. of India,

Dr. Sandip Chatterjee

Director, MeitY, Govt. of India,

Dr. Suneel Pandey

Director, The Energy and Resources Institute

Shri Amrit Manwani

President, ELCINA

Shri Rajoo Goel

Secretary General, ELCINA

Shri Satish Sinha

Associate Director, Toxics Link

Shri Rohit Kumar Singh

Secretary General, CEAMA

Shri N K Mohapatra

Former CEO, Electronics Sector Skills Council of India

Professor Manipadma Datta

VC, Teri School of Advanced Studies

Mr. Vivek Seigell

Principal Director, ICT Electronics Committee, PHDCCI

Ashish Chaturvedi

Director, Climate Change, GIZ India

Manish Sharma

President, CEAMA

Anwar Shirpurwala